Indigenous Communities, Indigenous Spaces
Tradition and Change in a Globalising World
1-5 October 2018, Pongso no Tao/ Orchid Island, Taiwan
http://www.islanddynamics.org/indigenouscommunities.html
This international conference explores the connection between Indigenous communities and Indigenous spaces in an age when the very conceptions of space, place, and territory are undergoing a rapid change due to globalization. Is indigeneity only found in and through place, or can we envision non-situated and deterritorialized indigeneities? Can Indigenous rights and livelihoods be asserted without being simultaneously reinforced or played by the rules of the coloniality?
The conference considers tradition and change in the context of the Indigenous spaces where lives are lived and - globalization occurs: local communities and connections across continents, sacred sites and secular spaces, Indigenous villages and Indigenous cities, traditional territories and political spaces within and beyond the state. It also provides spaces to discuss and reflect on and engage with intercultural and trans-collaborative political approaches by indigenous and non-indigenous peoples and scholars. Many of these approaches are working towards ensuring long-term sustainability for indigenous people, increasing social and environmental justice in their respective territories, and decolonizing structures, relations and ways of being.
This conference is a collaboration of:
• The Community of Pongso no Tao/Orchid Island, Taiwan •Tao Foundation, Pongso no Tao • Island Indigenous Science Studio, Pongso no Tao • Lan En Culture and Education Foundation, Pongso no Tao
• National Taiwan Normal University's Department of Geography & Graduate Institute of Environmental Education, Taipei, Taiwan
• National Sun Yet-Sen University's Center for Marine Policy Studies & Graduate Institute of Marine Affairs, Kaohsiung, Taiwan
• Ilisimatusarfik/University of Greenland's Department of Social Sciences, Greenland
• RMIT University's School of Global, Urban and Social Studies, Melbourne, Australia
• Minstry of Science and Technology, Taiwan
• Council of Indeigenous Peoples, Taiwan
• National Prehistorry Museum, Taitung, Taiwan
Co-Convenors & Organisers
Adam Grydehøj, Huei-Min TSAI, Syaman Rapongan, Syaman Lamuran, Tibusungʉ'e Vayayana, Yaso Nadarajah, Tzu-Ming LIU, Su-Min SHEN, Sendo WANG
Participants:
The participants came from 15 countries about 130 people, including Canada(4), Maxico (1), UK (1), France (1),Sweden(1), Denmark (1), Greenland (1), teh Netherlands (2), Germany (2), Switzerland (1) Australia (3), New Zealnd (1), Philippine (2), Japan (2) China(1) and Taiwan (40), plus over 70 people from local communities
The Conference Programs
1. Welcome
On October 1st, after a long ride of train and boat, the conference participants arrived at the island and were warm welcomed by the Tao Community,chaired by Si Maraos, Executive Director, Lan En Cultural Foundation; and there were greetings from Representatives of Township and Tao communities. Greetings from Syaman Lamuran (Director, Tao Foundation), Tibusungʉ'e Vayayana (Deputy Minister, Council of Indigenous Peoples), Sinan Mavivo (Tao Representative, Council of Indigenous Peoples), Syapen Kaleywan (Elders, singing and greetings), Adam Grydehøj (Director, Island Dynamics, Denmark & Associated Researcher, Ilisimatusarfik/University of Greenland, Greenland), Eric Clark (Chair, International Geographical Union Commission on Islands; Lund University, Sweden), Gerard Persoon (Leiden University, the Netherlands). Two dancing performances were followed.
2. Themes
Session 1: Indigenous Spaces and Development
Session 2: Indigenous Research and Methods
Session 3: Indigenous Rights and Representation
Session 4: Indigenous Voices and Presence
Session 5: Toward Indigenous Futures
3. 3. Studies in the Fields:

In order to be engaged with Indigenous knowledge systems on the island, the field studies involve immersion into the life world of the Tao (Yami). It encourages wisdom and local participants to recognize the value of traditional knowledge in environmental management. We observe the mountain, river, and oceanic environment around us and cultivate the ability to identify and solve problems. Actively caring about the original environment and exploring the prudence of traditional culture can bridge traditional knowledge and science.
Map of the conference venues and field study sites: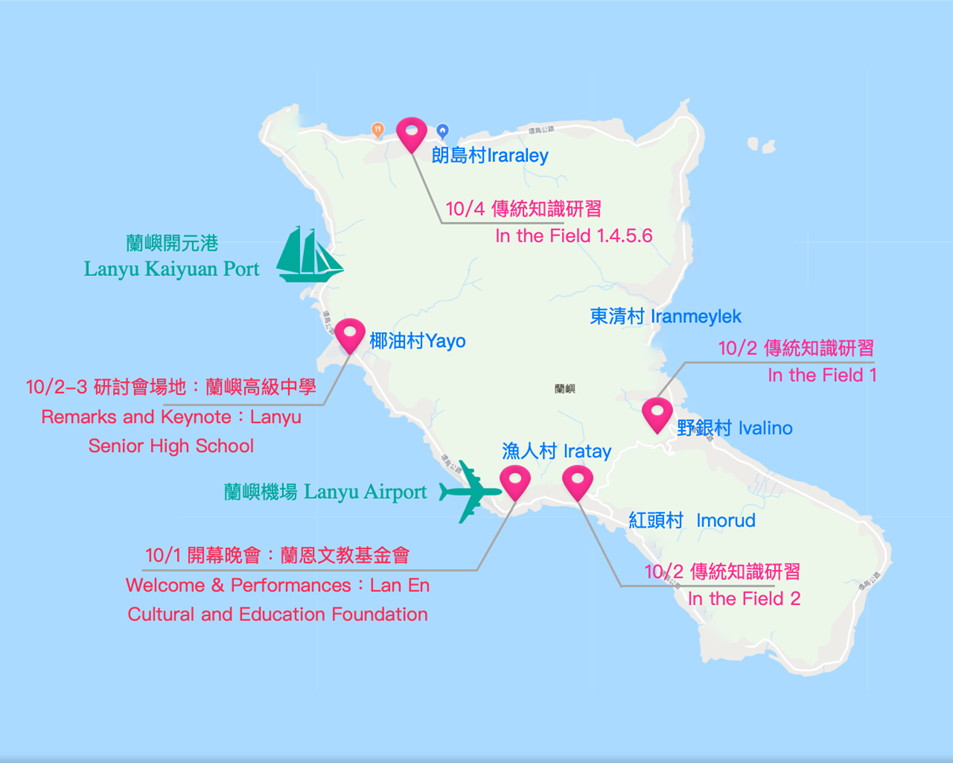 Conceptual Map of the Island: Indigenous Space-time, Indigenous Knowledge on Pongso no Tao (the Island of People)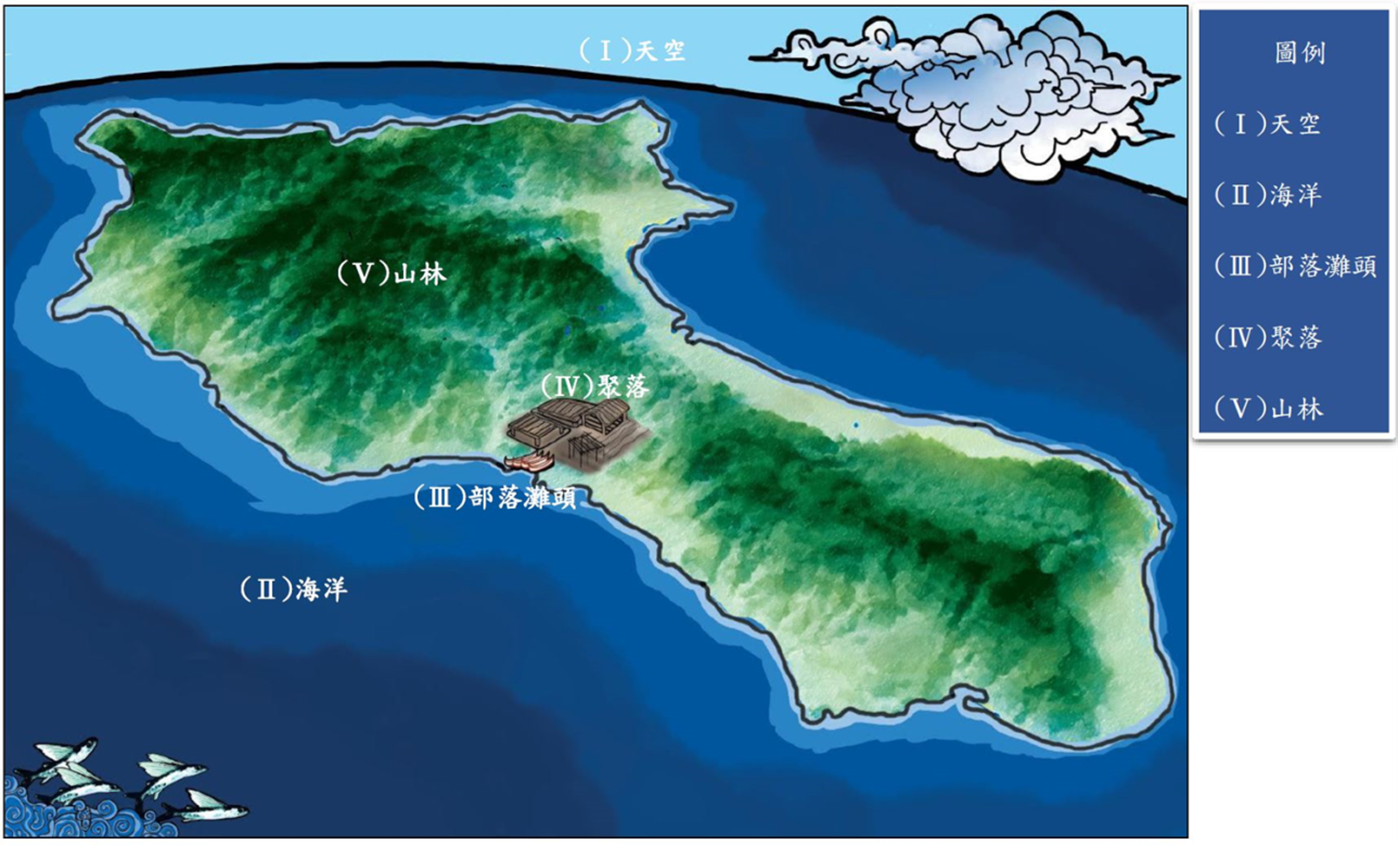 (I) angit* – sky – 天空 (II) wawa – ocean – 海洋 (III) vanwa – beach – 部落灘頭 (IV) ili – village – 聚落 (V) kahasan – forest – 山林 (VI) soli – taro field – 芋田
*Tao Language 達悟語
(1) In the Field 1
Vanwa : Ceremony, boat launching and folk singing
Place: Iraraley Beach (Vanwa)
Lecturer: Syapen Meylamney)
background
As a meeting place between the ocean and the land, the venwa is a very important and sacred ceremonial field in the Tao culture. If the tribe has important public issues, members of the tribe gather here to discuss and -solve the problem together. The tribal beach head is not only the central point of tribal space, but also the core of the cultural, social system and public power operation in the Tao society. It is a sacred space reflecting the social culture of the Tao people.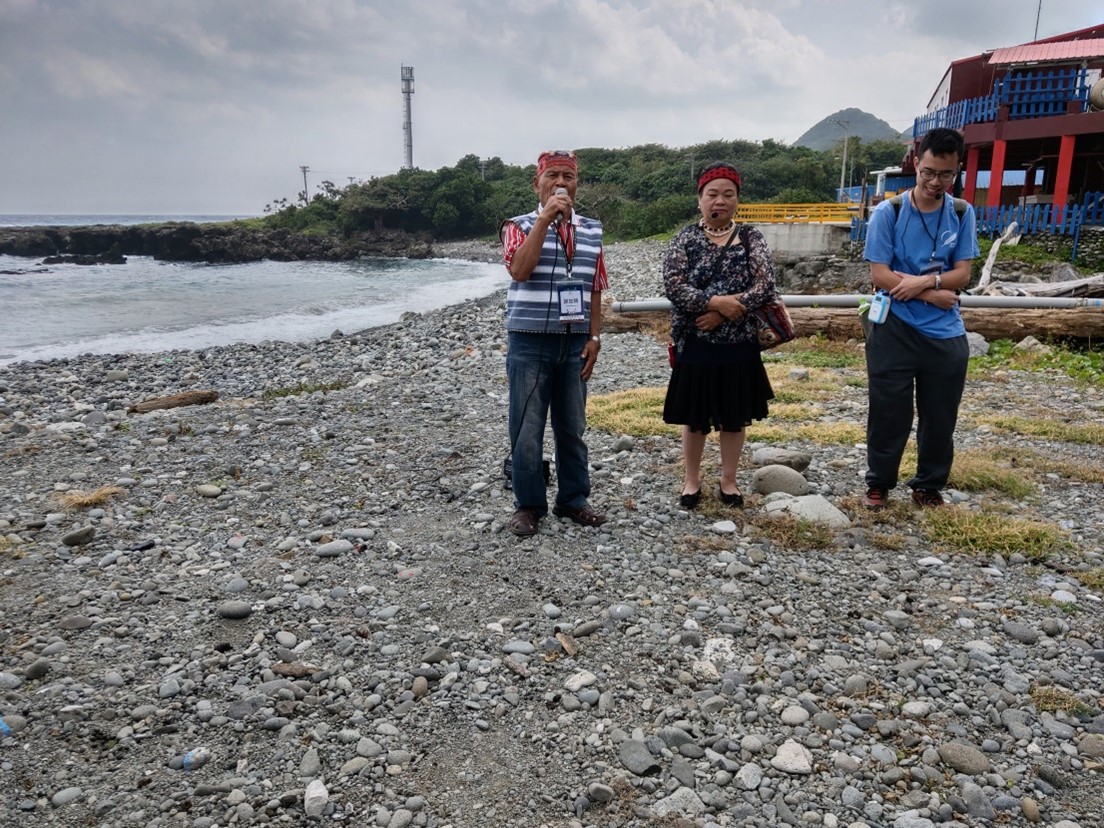 (2) In the Field 2
Ili - Living spaces and villages
Group 1 Iraraley Traditional Vahay (House) Lecturer: Tsai, Wu-lun
Group 2 Ivalino Traditional Vahay (House) Lecturer: Syapen Jihan
Background Tao people's social life interweaves the geographical -and the blood relationships of the tribal community. The tribe is an independent unit composed of all members living in the same tribal area. The fisheries, pastures, and agricultural lands of each tribe are commons, not to be used by others. A complete Tao home must have vahai (main house), makarang (high house) and tagakal (hill table). The vahai faces the sea and is where people live, cook, store, and sleep. The makarang is the place where objects are manufactured. The tagakal is a- - place for daily life, leisure, chatting, children's play, and - singing.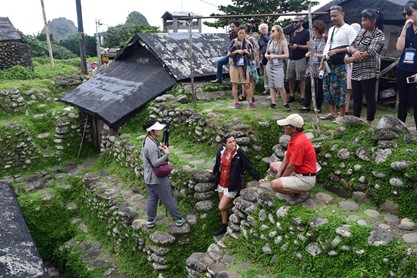 (3) In the Field 3
Angut:'Eyes of the Sky' Indigenous ways of star observation
Meeting Place: Iratay
Place: Iratay Syapen Lamuran's Art Studio
Lecture : Syapen Lamuran Background Flying fish season is the core of Tao culture. A year is divided into three seasons: the rayon, the teyteyka and the amiyan. As oceanic people, Tao is also sensitive to the changing wind, weather and currents. The names of wind show their knowledge on weather observation and risk responses.

The meanings of each season are as follows.

Calender
Season
Traditional Name
Name of Month
Month's meaning
Western calendar
Spring
Rayon
Flying Fish
Season
Kapowan (Paneneb)
Closed door, abstinence
FEB
Pikawkaod
Separation and sharing
MAR.
Papatow
Fishing Dolphin fish
APR.
Pipilapila
Netting fish
MAY
Summer
Teyteyka
End of Flying
Fish Season
Apiavean
Good Moon Month
JUN
Omood do piavean
Harvest festival
JUL.
Pitanatana
Making pottery
AUG.
Kaliman
Last flying fish
SEP
Winter
Amyan
Month of
Waiting fish
Season
Kaneman
Bead ash, ghost
OCT
Kapitowan
a fiesta in honor of a deity
NOV.
Kaowan
Coolest Month
DEC.
Kasiaman
JAN
(4) In the Field 4
Wawa: Ocean, currents, and fish
Place: Lanyu High School Conference Room
Lecture: Syaman Rapongan ( presented -via a film ) Background Libangbang (flying fish) culture is an important cultural feature of Tao. They believe that the flying fish is managed by tao do do (the people in the heaven). The time of fishing and the way of cooking should be in accordance with taboos and rituals. The tribe believes that as long as the various ceremonies and taboos in the flying fish season are properly performed, the flying fish will -swim to the beach of the tribe.

The Tao people establish the order and taboos of eating by the mythical story of flying fish. The essence is to grant marine life a chance to breathe and at the same time maintain the balance and sustainability of the marine ecology.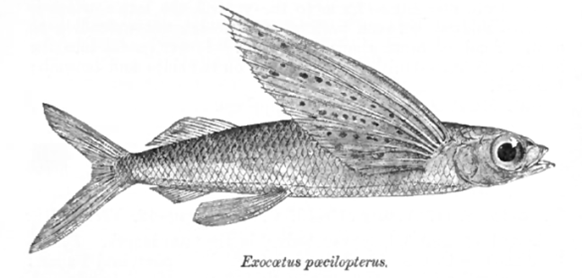 (5) In the Field 5 Kahasan: Forest, Taboo and Materials for Tatala (Traditional Canoe) building
Place: Iraraley tribe's forest commons
Lecturer: Syaman Macinanao

Background
The tatala, traditional housing construction and paddy farming are closely related to the use of forest plants of Tao. Each tribe has its own irrigation channel system, hillsides, forest areas and pastures.
(5) In the Field 5
Soli: Taro fields and women's spaces
Place: Iraraley Taro Field
Lecturer: Sinan Manidong
Background The main crop of the Tao people is taro. In order to irrigate the fields, natural mountain streams are adapted and built into irrigation systems. Such major projects are usually completed by a large number of people. Therefore, the construction of canals usually involved mobilization of several families.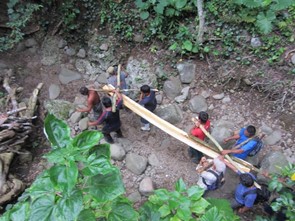 Photos
(Conference venue: Lanyu High School)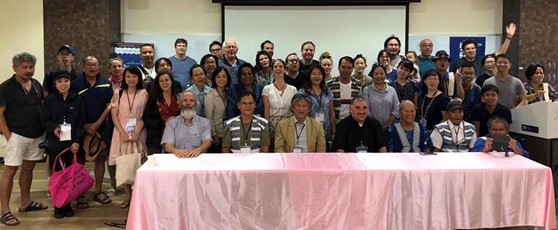 (Opening Ceremony at Lan-En Knderagarden)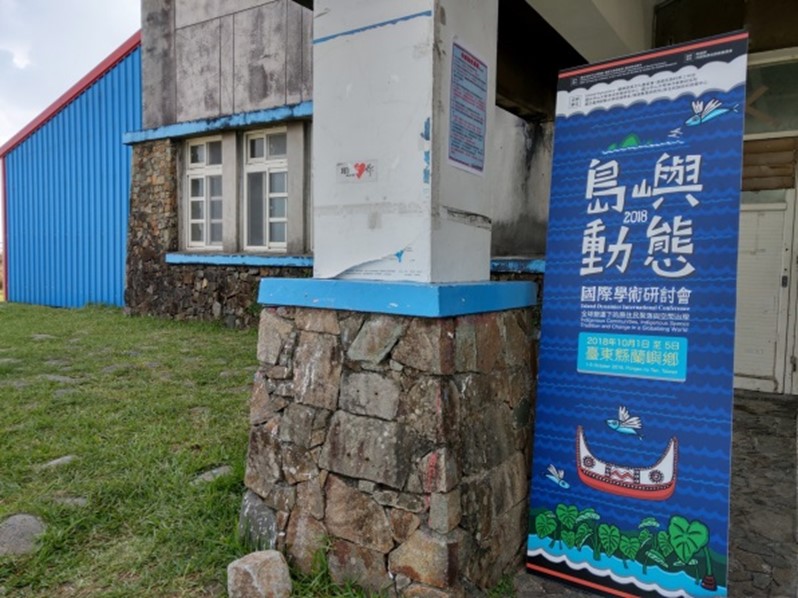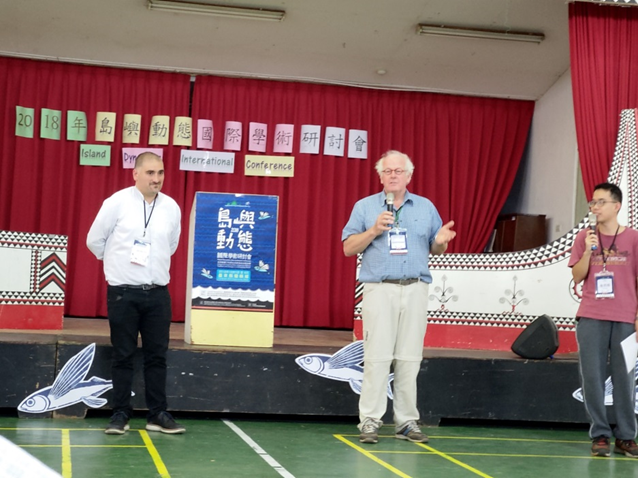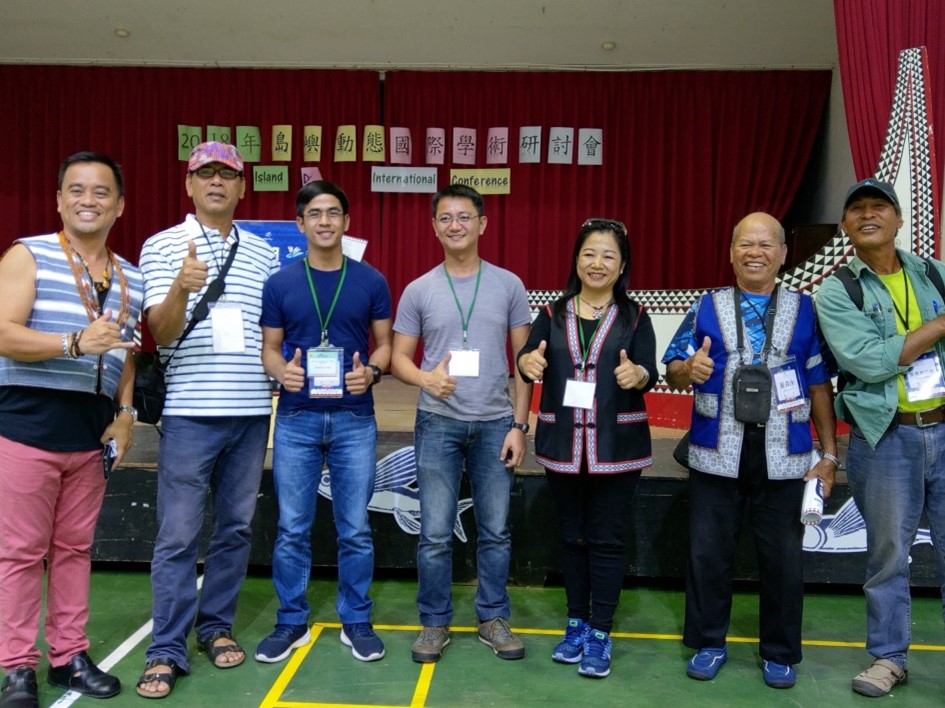 (Conference - volunteers)